How AI Tools Helpful in Freelance & Business Writing in 2023
How AI Tools Helpful in Freelance & Business Writing in 2023 – The artificial intelligence sector has expanded rapidly in the last few years. Every day, it seems like a new AI solution is released onto the market. A lot of questions have been raised by the growing prevalence of AI tools across different businesses. Tools like ChatGPT from OpenAI have generated discussions regarding the implications of this technology for independent writers. Today, we delve deeply into the viewpoints and experiences of many independent contractors who have struggled with this technology at work.
The field of machine learning algorithms and artificial intelligence has proven to be highly diverse. They can help companies with the following:
Future projections
Boost online advertising campaigns
Writing copy and producing content
Eighty-four percent of corporate executives think AI will give them a competitive edge in the future.
AI solutions are also being used by startups and small enterprises to aid in their growth. Smaller businesses can now take on more clients thanks to AI without having to hire more employees.
Best AI Tools for Business Writing
AI tools are similar to a dedicated staff of personal assistants who toil diligently in the background to produce ideas and insights that elevate your work.
Your project development, project management, and content creation processes will all be enhanced by the correct AI tool. In a world full of AI technology, freelancers need to know what to look for when selecting the appropriate tools. The top AI tools for independent contractors are listed below;
ClickUp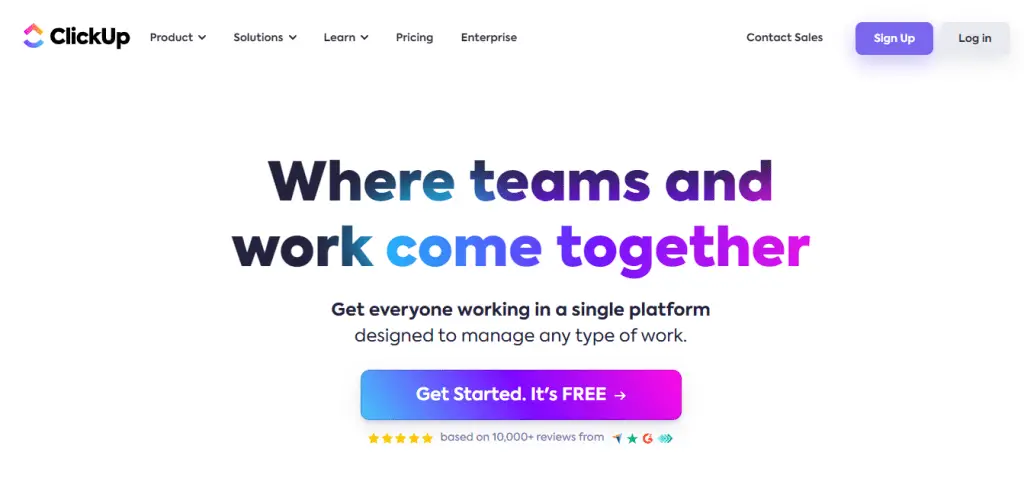 ClickUp AI tools can help you write better content if that's your goal. The AI writing assistant tool from ClickUp can assist you with article generation, blog creation, and email drafting. Use ClickUp Doc, the ideal tool for altering text fragments, to swiftly enhance text parts.
You'll adore ClickUp's Summarize Document function as well. It condenses lengthy documents rapidly, so you can understand the main points. With ClickUp's AI writing tools, you can elevate your work as a freelancer to new heights.
ClickUp Features
Suitable for a wide range of careers, including writing, content creation, sales, marketing, and more
With only a few clicks, the Write with AI function allows you to draft emails, blog posts, and more.
The Summarize Document application quickly summarizes lengthy documents.
Lyne.ai
Do you want to take a different approach to cold outreach? The goal of the Lyne.ai sales personalization tool is to relieve you of the burden.
The goal of Lyne.ai is to increase the response rates of your cold outreach campaigns. It streamlines the often time-consuming process of creating original icebreakers and cold email intros.
Lyne.ai's hybrid cloud and on-premise installations expedite and reduce the time required for sales customization.
Lyne.ai Features
Superior app compared to the majority of comparable AI tools
It frequently comes up with stronger opening phrases than what users would come up with on their own
Provide excellent client service
Summarizingtool.io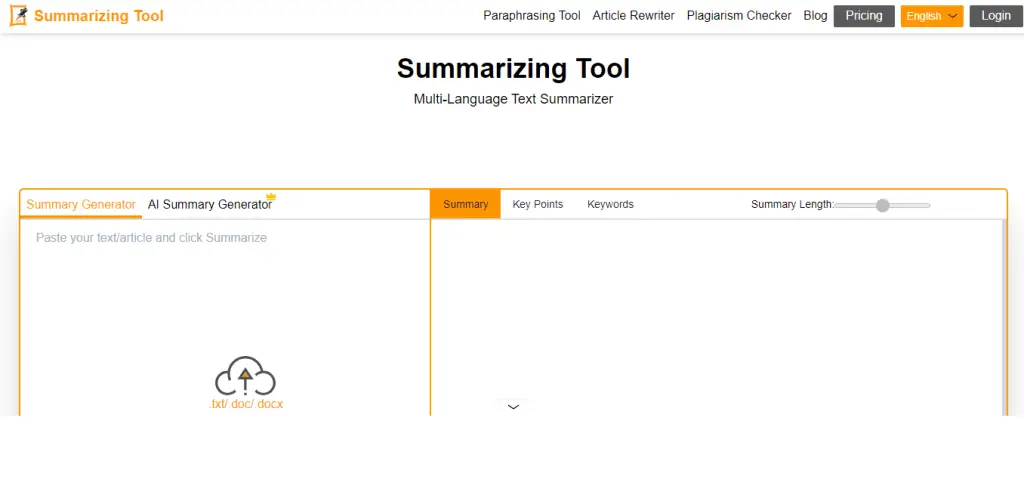 The use of summarizing tools is one of the most important writing strategies. It helps us swiftly and effectively communicate a large amount of information.
Using summarizing tools is made easier with an effective text summarizer. It can condense and concentrate any type of content by using AI algorithms. It enhances writing and fosters creativity. It essentially facilitates readers' comprehension of the purpose and central idea of a work.
It can be used to condense any kind of content. You can immediately receive an exact summary by providing the content. Without a premium membership, you can utilize its summary generator to condense your information. It can be used to obtain an infinite number of summaries.
Summarizingtool.io Features
For any reason, you need to summarize content, and this strong tool will make it easy.
An AI text summarizer extracts the key points of the chapter in the way required for accurate composition.
Write a brief synopsis of your piece using a summarizing tool so that it can be used as the post's social media description.
Writesonic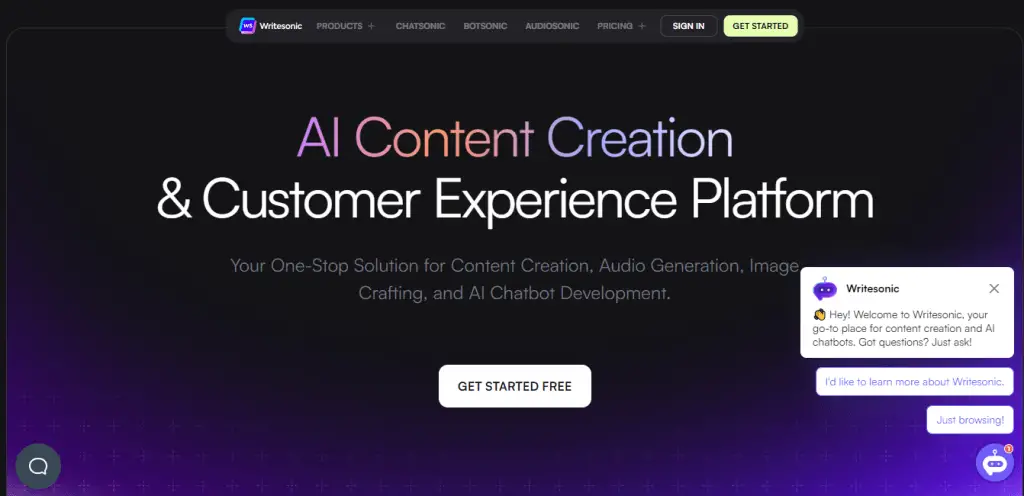 Writesonic is an AI platform for creating images and content. Freelancers can use it to produce interesting and captivating content. It facilitates the production of blog entries with high search engine rankings.
The AI writing tool creates excellent text based on artificial intelligence that is customized to meet your unique requirements. It considers your target market, keyword analysis, and search engine optimization requirements. Long-form material, such as articles and white papers, can also be produced by Writesonic AI text generators.
Writesonic Features
It gives writing a human touch and makes it seem human.
Outstanding ability to develop chatbots
Outstanding support for customers
Ways to Use AI Tools to Scale Your Business
Now that we know AI can work to your advantage rather than against you, let's see how to use it in your business growth plan. Keeping that in mind, here are some dependable methods to begin using AI to scale your company.
Better understand your target audience
If you are involved in digital marketing, you are aware of how important it is to have a deep grasp of your target market.
It gets much simpler to develop new goods and produce content that consumers will enjoy. However, this is frequently easier said than done because it may be complex and time-consuming to sift through a ton of client data.
AI systems come to the rescue in this situation. They can process enormous volumes of data in a matter of seconds.
Future prediction
The ability of AI systems to process complicated datasets continuously without growing weary or bored is one of their main advantages. This implies that big data can help you make decisions in the future.
Because AI technologies can recognize patterns faster than humans, they are great for forecasting. Thus, this is the perfect moment to use AI systems in your company if you want to boost your data science capabilities.
Boost your online advertising campaigns
AI-generated copy and art are completely changing how businesses approach content creation. Consequently, there's a rising need for AI specialists who are proficient with cutting-edge tools like GPT-3 and ChatGPT.
Bottom Line
AI tools will make business and freelance writing more effective. They offer assistance with every step of the writing process, from creating content to editing it. They save time and resources and facilitate the creation of interesting, high-quality content. By utilizing these AI tools, writers and companies can obtain a competitive advantage in today's content-driven market.
---