Technopreneurship: Meaning, History, Importance, Problems & Examples
Technopreneurship is a business term that refers to entrepreneurs who specialize in the area of information technology. After reading this article you can get knowledge about,
What is Technopreneurship?
Technopreneurship is a business term that refers to entrepreneurs who specialize in the area of information technology. According to the Handbook of research on Technopreneurship, it is defined as the entrepreneurial and intrapreneurial activities of both existing and nascent companies operating in technology-intensive environments. It simply means the acquisition of knowledge in the field of technology. And the application of that knowledge to the formulation of any venture that brings significant economic benefits to societies. Bill Gates, Steve Jobs, Mark Zuckerberg, Kevin Systrom, Sergey Brin, and Larry Page are examples of these sorts of Technopreneurs.
Basically, the most innovative and creative ideas expand the commercialization potential. They can further be developed by Technopreneurs who are skilled and qualified, and they are capable of bringing the concept to the market. Technopreneurs are different from usual entrepreneurs. We can identify Technopreneurship as a new breed of entrepreneurship in this digital era. This is because technology plays a critical role in the Fourth Industrial Revolution.
Already technopreneurship solved many problems in the current context. Social media platforms, e-commerce platforms, digital trading, digital money, electric energy, robotics, e-learning, artificial intelligence and digital automation are some examples of technoprenerial answers to current problems. These developments prove every entrepreneur needs to have technoprenerial skills in today's digital context.  
Recent History of Technopreneurship
In 1970 the topic of Technology entrepreneurship came into the discussion. After the industrial revolution happened, then the thinking patterns, actions, and ideas of humankind were also changed. From 1970 to today communication and technology were capable of bringing human existence to a level closer. The term "Technopreneurship" was created by combining the words "Technology" and "Entrepreneurship." The word "Technopreneurship" was first used in 1987. It is conceivable that the word "Technopreneurship" was more widely known when the Internet burst in April 2000.
Technopreneurship term isn't born at once. It has interesting development history. we can clarify three generations of the historical development of technopreneurship. The first one is The Seed Era of technopreneurship.  It belongs from the year 1970 to the year 2000. Electronic devices were start invented and developed in this era. Transistors, integrated circuits, Radios, televisions, stereos and computers are examples of those inventions.
The second generation is the Startup Era of Technopreneurship. It belongs to the years 2001 to the year 2015. In this era, internet technology growth happened. As a result of internet technology new digital technologies, such as open source, social media platforms, mobile, LTE, and cloud computing were invented.
The third and last era is the expansion era of technopreneurship. It started in the year 2016. In this era, digitalization introducing into every aspect of people's lives. Artificial intelligence, Big data handling and robotics play a critical part in this era. Result of those developments, today we can see technopreneurship influencing every industry.
Read more about the History of Technopreneurship – Click here
Technopreneurship Trilogy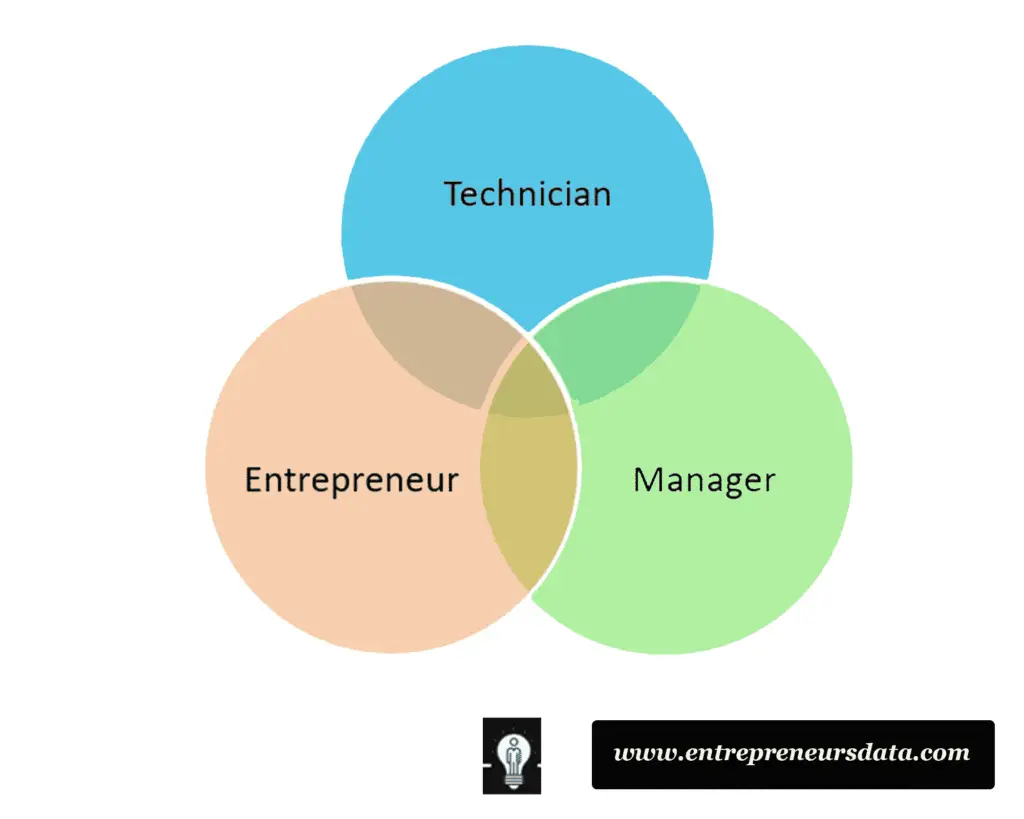 Importance of Technopreneurship
Recently techno-entrepreneurship is applying to the improvement of business operations. In a contemporary economy, all things are changing rapidly from time to time. Consumers' needs and wants are changing, technology is changing, and also businesses need to change according to the environment. So, business owners have to put more focus on considering a way to make the biggest impact on their consumers. To sustain in the market and survive, businesses need to use Technopreneurship.
Technology helps to have proper effective communication between the business owner and the customer. It will create business dealings productively. Not only the communication but also the transaction details can communicate through the internet. So, ultimately this will create benefits for both parties, such as customers having secured methods to communicate, and transactions and business owners can reduce the time involved in the communication stage.
Moreover, technopreneurs use various types of analytical tools to identify consumers buying patterns and behaviours. Using raw data, they identify consumer requirements and ways to fulfil them. Furthermore, technopreneurs use technology as an advertising tool. Rather than wasting money on putting advertisements in traditional papers, they use modern technology to convey messages only to a target audience.
Did you know about Corporate Entrepreneurship – Click here
Problems with Technopreneurship
In this dynamic economy, the launching of a tech startup is easy, but if people fail to understand the changes, then it will bring down the business sooner than we expect. The foundational concept of technology-based companies makes them the most dynamic. Any technopreneur knows that the continual concern of running slower than the competition or being slower than the competitors is a significant danger. Because prior to someone else taking over, you have a very small window of opportunity to pitch your sales. Also, technology changes in the blink of an eye. It has a speedy huge growth in a shorter period of time. It is typical for technopreneurs to take setbacks or losses excessively seriously if they did not focus on the goals and objectives.
There are other problems as well for the field of technopreneurship. There are not many regulatory frameworks and standards for the area of technopreneurship. So, we need to build new regulatory frameworks and standards for technopreneurship. If we build new regulatory frameworks and standards still we have to face regulatory enforcement challenges for technopreneurship. This is because of the dynamic situation in the field of technopreneurship.
Also, we can identify institutional and transboundary challenges, cyber security issues and cyber risks, human capacity development problems, and infrastructure and government policy problems related to the field of technopreneurship. There are wide skill gaps in field technopreneurship. It means that there are so many employment opportunities in the technopreneurship sector as well. The rise of robotics affecting technopreneurship and regaining trust also problems for technopreneurship.
Read more about Issues and Challenges for technopreneurship – Click here
Examples of Technopreneur Business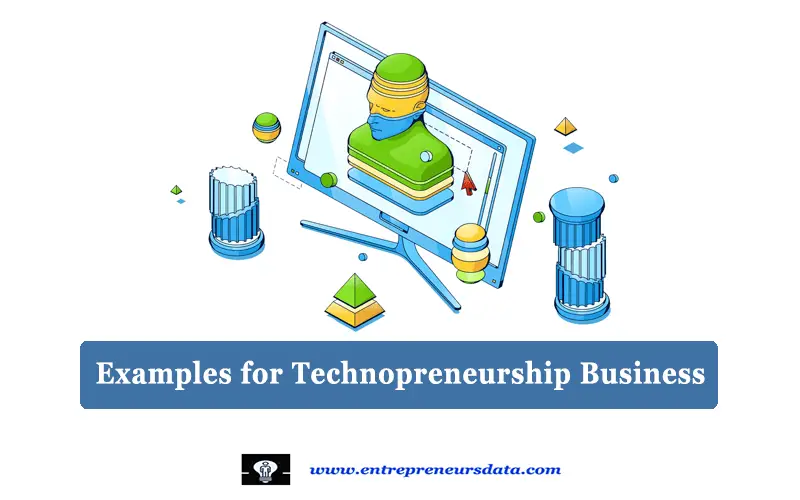 Amazon.com is a platform that introduces selling and buying books online. They identified an opportunity to sell books online and they applied e-business technology to deliver a solution that enabled people to do that. At that time, it changes the buying patterns and habits of many consumers and also, presented a very good example of Technopreneurship.
Mark Zuckerberg developed the most popular social networking application of Facebook. He is a technical programmer who started doing technical things during his school days. Zuckerberg created Facebook when he was at Harvard University along with his friends Eduardo Saverin, Dustin Moskovitz, and Chris Hughes. Initially, he created Facebook for university fellows' internal communication, which now has become a popular social media network worldwide.
Mark Zuckerberg became the world's youngest billionaire and technopreneur at the age of 23. He entered the world's wealthiest people list and is the youngest entrepreneur in the top 20 billionaires list.
Bill Gates is the founder of Microsoft. He created software and sold it to the first personal computer company. Bill Gates is a very well-known technopreneur and one of the world's richest persons. Microsoft grew quickly in size scale and value.  it made its first $1 million in 1978. Microsoft was quite diversified now. but just not in the normal sense. Since its founding days, Microsoft has acquired over 190 companies to date. This is another good example of Technopreneurship.
Conclusion
Technopreneurship is an emerging field related to entrepreneurship. In this article, we discussed what technopreneurship is and the history of technopreneurship.  Then we discussed the technopreneurship Trilogy. After that, we discussed the importance of technopreneurship and the problems related to technopreneurship. Finally, we gave you some examples of technoprenership business.
We have given you a lot more knowledge about technopreneurship through this article. Read our other articles as well related to technopreneurship. Don't forget to share your ideas with us in our comment section. 
---
Learn more about Entrepreneurship – Click here
Follow us on Pinterest – Click here
Join our Facebook community – Click here
Follow us on Instagram – Click here
---