Technopreneurs Characteristics (Fully Explained)
Technopreneurs Characteristics (Fully Explained) – The characteristics of technopreneurs are different from the Characteristics of entrepreneurs. Technopreneurs are the new breed of entrepreneurs in today's context. As we all know we are living in a digital world today. The result of industrial revolution 4.0 stimulates entrepreneurs to be technological entrepreneurs to face growing competition. During this article, we are discussing,
Who are Technopreneurs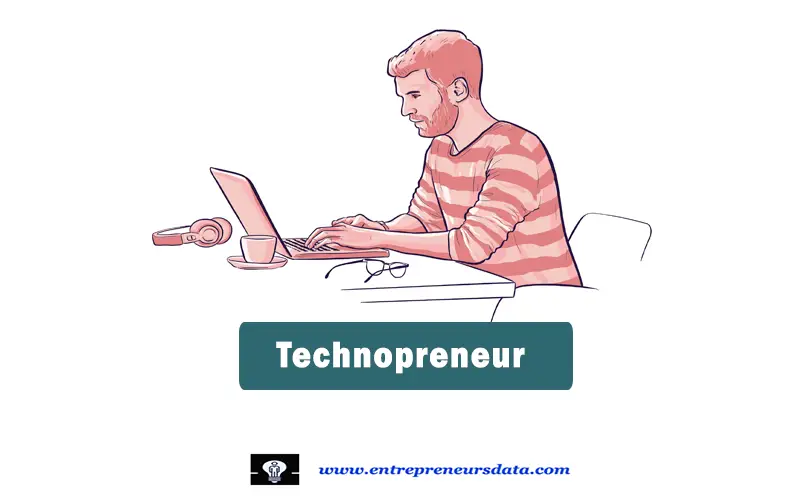 The term "Technopreneurs" developed from the words "technology" and "entrepreneurship". It refers to the capability to make a value-added commercial by using technological innovation. This involves both products and processes. The term technopreneurs have gradually developed from era to era. It starts with the term Electric Entrepreneur and is developed as Digital entrepreneurs, Online entrepreneurs, Cyberpreneur, IT Entrepreneurs, and E-commerce entrepreneurs. Today world mostly uses the term Technopreneurs to describe tech-based entrepreneurs.
Read – History of Technopreneurship
Technopreneur constructs a positive business environment, offers well-capable human resources, and facilitates a conducive social environment. Technopreneurs support driving the growth of the employment rate and enable a higher quality of community life. The synergy between schools, corporations, and technopreneurs are connected by innovation and human resource.
We can simply say technopreneurship is a combination of entrepreneurship and technology. It means technopreneurs are a type of entrepreneurs who do the same thing done by entrepreneurs. It is solving problems to create wealth. But they are especially related to solving problems by using technology. We can identify differences as well as similarities between entrepreneurs and technopreneurs. There are no differences between entrepreneurs and technopreneurs in recognizing problems and giving answers to them, determining risks and taking risks, enjoying challenges, hardworking, and being keen to stick with a task.
On the other hand, entrepreneurs and technopreneurs were different ones to one. Entrepreneurs like to contest and they are self-starters, they can do multiple things at one time and are inspired by a strong passion to achieve and attain financial success. Technopreneurs like to innovate, they are an aspect of a team and can do multiple things at one time but chooses to empower, inspired by a strong vision and their desire to innovate.
Read – Entrepreneur and Technopreneur
There is a vital connection between the growth of Technology, Innovation, and entrepreneurship. Entrepreneur forms the substructure where science and technology are made. As we understand it, technopreneurship still virtually includes the notion of entrepreneurship. Technopreneurs are different from entrepreneurs involved in delivering innovative hi-tech products. Technopreneur also innovatively uses hi-tech to deliver their products to customers. Technology-based entrepreneur or technopreneur is the process and formation of new businesses that apply technology and these technopreneurs use technological innovation and decode the technology into products or services.
Unexpected rapid technological changes, cyber security issues, wide skill gaps, and the rise of robotics are some challenges that technopreneurs face today. Overcoming these challenges and moving the world forward by using technology is the technopreneur's task in today's context. Technopreneurs have the capacity and character to overcome these challenges.
Read – Issues and Challenges for Technopreneurs
Characteristics of Technopreneur and Technopreneurship
We can identify special characteristics of technopreneurs. These characteristics help technopreneurs to be more special compared to entrepreneurs. Those characteristics are,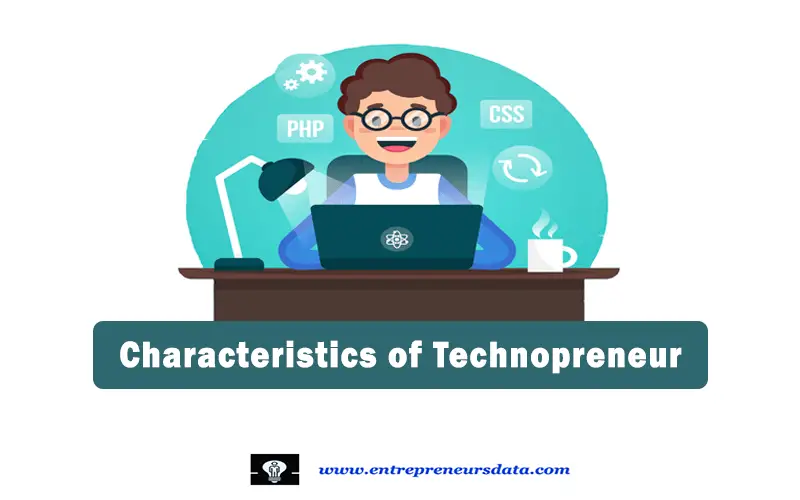 Technopreneurs are more Innovation-Oriented
Technopreneurs Start Small and Grow Big
Technopreneurs Planning Future
Technopreneurs are Part of the Team
Technopreneurs are not Afraid to Fail
Technopreneurs Update with the Latest Technology
Technopreneurs Make a Platform, Not Just a Product
Technopreneurs are more flexible
Let's discuss those characteristics one by one.
Technopreneurs are more Innovation-Oriented
The technological environment is the most changing context of today's business world. We can't predict the changes in that. This is because of the character "technopreneurs" playing in that environment. They are more innovative-oriented. They need to be like that because we cannot assume the next step of technological development. For example, think about the ways that developed the E-commerce industry. How many platforms build from that by using technology? So technopreneurs are more innovative-oriented compared to normal entrepreneurs.
Technopreneurs are mindful of the possibility of technology supporting innovation. Compared to conventional ways, they use technology to create novel goods and services. Using technology to match those with additional space or cars with those who require them, for example, organizations like Airbnb and Uber have disrupted the classic hospitality and transportation sectors.
Technopreneurs challenge the status quo and try to do things differently. They have a disruptive attitude. They don't hesitate to take opportunities and try out novel, seemingly unorthodox ideas. For example, Elon Musk, the CEO of SpaceX, upended the status quo by developing reusable rockets. It helped significantly lower the cost of space travel.
The wants and desires of the customer are always at the forefront for technopreneurs. To enhance their goods and services, they pay concentration to customer input. Steve Jobs was a renowned supporter of an Innovation-Oriented approach. He revolutionized the computer, phone, and music industries by introducing the iPod, iPhone, and iPad.
Read – 4ps of Innovation
Technopreneurs Start Small and Grow Big
How many technopreneurs do you know that started small? Most technopreneurs started small and today they grew into multi-billions of worth.  Instagram got its initial funding of $500,000 to build the first version of it. Today (2022) its value all almost 33.48 billion. Shutterstock starts by using 30 000 photos by Jon Oringer. Today (2022) his company value is $1.82 billion. It doesn't need big funds for a tech start-up. So technopreneurs start small and grow big as billions of worth of companies.
Technopreneurs most of the time start with a lack of capital, and infrastructure. They can preserve resources and utilize them wisely by starting small. For example, Amazon founder Jeff Bezos started his online bookstore in his garage with little money. Technopreneurs follow an iterative growth methodology. Which entails constantly enhancing their good or service based on feedback. As a result of their modest beginnings, they were able to perform rapidly and quickly reply to user input. For example – Mark Zuckerberg, the creator of Facebook, began the social networking site in his undergraduate dorm. But later expanded it to other institutions.
Many technopreneurs have long-term plans for their company. It includes extending operations to serve a bigger market. Starting small enables them to create a scalable model.  Also, test their product or service in a safe stage. As an example – Netflix founder Reed Hastings initially offered the streaming service by delivering DVDs to customers. After they gradually changed to a subscription-based business model.
Technopreneurs Planning Future
Compared to the normal entrepreneur technopreneurs know the exact value of their innovation in the future and they understand their worth even before their business is performed. Compared to the other innovation technoprenerial innovation value are quite high and predictable. This is an important characteristic that technopreneurs have and build by them.
In their particular markets, technopreneurs frequently generate disruptions. They try to discover fresh opportunities and come up with innovative answers. Future planning enables businesses to predict market disruptions. The firm can refocus its company to benefit from those disruptions. For example, Elon Musk recognized a market potential in the electric vehicle space.  Then he positioned his business to take the lead in the sector.
A long-term vision for their company is typical among technopreneurs. They make plans for the future by setting challenging objectives. Then they create plans to reach them. Google's co-founders Larry Page and Sergey Brin had the thought to put the world's information in order and make it open to everyone. To achieve this, they made plans for the future.
Technopreneurs are Part of the Team
Whether the business is related to the technological field or not, technological experts are part of every business. A usual entrepreneur is a self-starter but Technopreneur is an aspect of a team. They are doing an important role in business development.
Technopreneurs are renowned for their teamwork-based management style. They are mindful that success is not something that one person can achieve on their own. They believe it requires the efforts of many people, especially in the technology field. They seek out others whose skill sets complement their own. Then they collaborate to accomplish shared objectives. Elon Musk has assembled a team of engineers and scientists. They collaborate to find solutions to challenging issues in the aerospace and automotive industries.
Technopreneurs often share their vision with their team members. Then they collaborate to make it a reality. They understand each team member has a part to play to achieve the organization's big dream. For instance, Alibaba's founder Jack Ma had a vision for building a global online marketplace. That would link customers and sellers. To transfer the vision to reality, he collaborated with his team.
Technopreneurs allow their team members to take responsibility for their assignments. They give them the tools they require for success. For example, Google's co-founders Larry and Sergey promoted a culture where staff members were urged to work on their initiatives. As a result of that Google Maps and Google Earth were introduced.
Read – Benefits of Studying Entrepreneurship
Technopreneurs are not Afraid to Fail
Technopreneurs are not afraid of failure compared to the usual entrepreneur, technopreneurs think of failures as lessons. They know if they correct those mistakes, then they become a success. If you identified, all of the famous technopreneurs are not afraid of failure they failed a thousand and thousand times before they succeed. Technopreneurs are conscious that mistakes can be opportunities for growth and learning. They examine their mistakes. Pinpoint the reasons why they failed. Then they apply that knowledge to enhance their plans and decision-making. Jeff Bezos, for example, has stated that he considers failure as a critical step on the way to victory.
Technopreneurs frequently develop unexplored, ground-breaking concepts. Which have never been tried before. They are knowledgeable that developing a good product or service takes time. Also, failure is a natural part of the innovation process. SpaceX creator Elon Musk had many unsuccessful launches before successfully launching a rocket into space.
Technopreneurs have determination and perseverance. They are aware that blocks and failures do not spell the end of the path. They offer an opportunity to try again and do better. For example, Sara Blakely, the creator of Spanx. She went through several failures before finally introducing her product. But she persisted and kept trying until she was successful.
Technopreneurs Update with the Latest Technology
Many changes are happening in the technology environment. Day-by-day tech environment updates with the latest version of it. We can identify technology entrepreneurs or tech entrepreneurs who keep updating every day. They like new technologies and they adopt those technologies quickly. This helps them to compete with other firms in the industry.
Technopreneurs are knowledgeable of the potential advantages of remaining up-to-date with technological improvements. They can enhance their business process by utilizing the latest technologies. Also, helps to build a competitive advantage by utilizing the latest technologies. Facebook founder Mark Zuckerberg had made significant investments in artificial intelligence. It helped to enhance the user experience on his platform. Technopreneurs continually develop cutting-edge ideas that need the newest technology to be discovered. They are aware that technology can help them in finding novel answers to previously unsolvable complex challenges. For example, Travis Kalanick owner of Uber, exploited mobile technology to upend the taxi business.
Technopreneurs are familiar with how the newest technology can boost productivity and efficiency. They may make smarter decisions. Use their resources more effectively by automating procedures and utilizing technologies like data analytics. Dropbox founder Drew Houston uses cloud computing to improve the effectiveness of file sharing and teamwork for his users. That's a great example of updating with the latest technology.
Read – Source of Innovation in Entrepreneurship
Technopreneurs Make a Platform, Not Just a Product
A platform is a surface on which people can stand. Compared to the usual entrepreneurs, technopreneurs make platforms. So many people can stand up and perform on that platform. For example, E-commerce platforms like E bay, and Ali Express, and skill-selling platforms like Fiverr, and Upwork give chances to people to perform.
Network effects can happen on a platform. When more users and developers sign up, the platform's value climbs. For example, Airbnb began as a platform for renting out air mattresses in an apartment. But has since developed into a global platform that connects millions of hosts and guests.
A platform may be grown fast because it can help from the work of outside developers and services. Rapid growth and expansion are made possible by this. Which may result in a sizable market share. Apple's App Store for example. It is a platform that allows programmers to create and distribute programs. Then millions of users worldwide can use that software.
An ecosystem of users, developers, and third-party services is produced by a platform. It can create and exchange value. This can lead to the creation of new businesses and services. That can further enhance the platform. For example, the Salesforce platform allows for the development of third-party apps. That can integrate with its customer relationship management software.
Technopreneurs are More Flexible
Due to the unpredictability of the technology environment, technopreneurs need to be more flexible than the usual entrepreneurs. They need to take quick and difficult decisions. Sometimes they need to change their decisions due to the quick movement of the technology environment.
Agile development approaches, which allow for flexibility and adaption to changing requirements. This approach is frequently used by technopreneurs. The method aims to offer functional software as soon as possible and iterate based on user input. Spotify, for example. Leverages agile development to continually improve its music streaming service.
The lean startup methodology, emphasizes experimentation and learning. technopreneurs frequently employ this methodology. To get feedback and insights, this method entails developing a minimal viable product.  Then test it with customers. The product can be honed and improved based on this feedback. Dropbox for example. It built its file-sharing platform using the lean startup methodology. Technopreneurs frequently use open innovation. Which entails working with outside partners to create fresh concepts and solutions. This method offers more flexibility and access to resources and knowledge from external bases. Open innovation strategy used by Google to develop new products and services through its investing arm, Google Ventures.
Read – Franchises Business in Entrepreneurship
Conclusion
In this article, we discussed who is technopreneurs and what characteristics they have. Innovation-Oriented, Starts Small and Grow Big, Planning the Future, not Afraid to Fail, making a Platform more than making a product or service, and flexibility are some special characteristics that technopreneurs have.
So, what did you know about technopreneurs? We think our articles helped you to get more knowledge about technopreneurship and technopreneurs. plz, write your thoughts in our comment section it will help to share your knowledge with our readers.
---